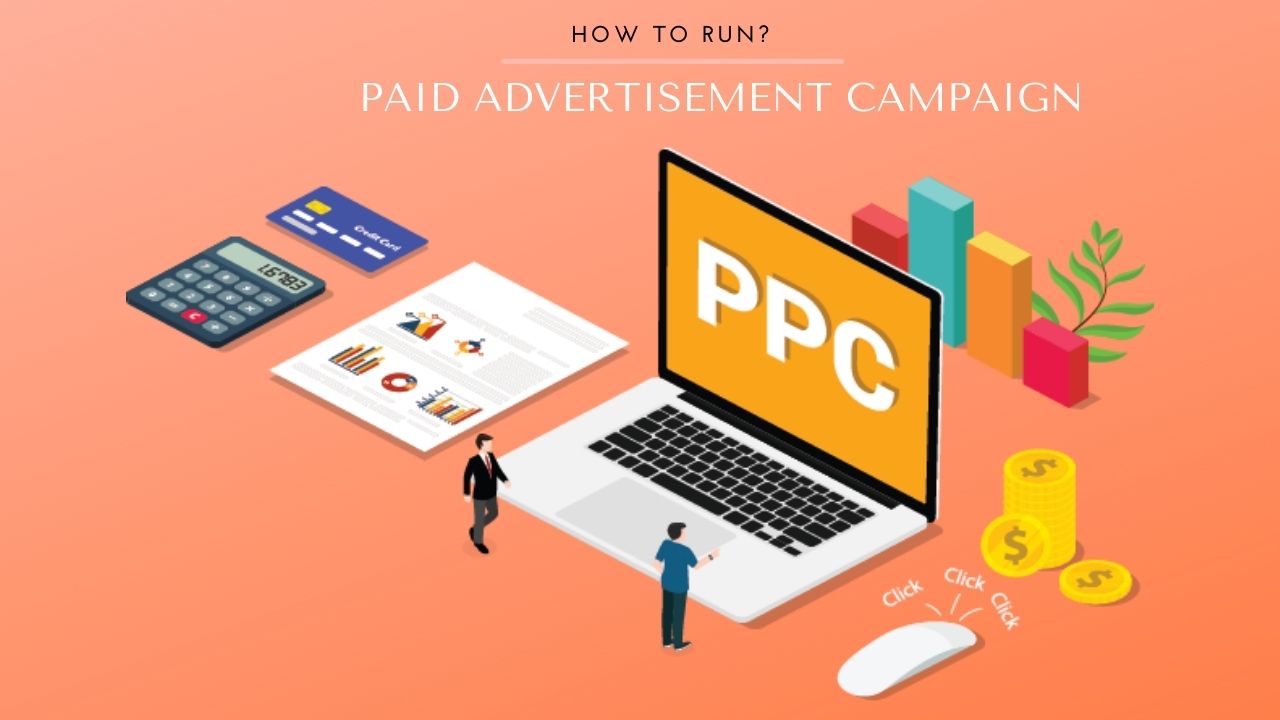 How To Run An Effective Paid Advertisement Campaign?
Updated on: 15/02/2023
491 Views | 0 Comments
If you have just begun with a paid advertisement campaign for your SaaS, then this is the right article for you. If you are new to this, then also this article will act like your guide that will enable you to create an effective paid ad campaign. So let's get started. 
The Concept Of Paid Marketing
Paid marketing is also termed as digital advertising. It is the process in which a brand formulates a strategy where they target audiences based on various factors to reach out to them. It can use more than one digital platform that includes Search Engine Result Pages (SERPs), various social media platforms, and also websites. Apart from display ads, the paid advertisement can also be used as sponsored social media posts and guest blogs. Some of the popular paid ads examples include Google Ads, Facebook ads, and many more. But among them paid advertising on Google is still the best option. 
Advantages of Paid Advertisement Campaign
Today in the digital era research shows that 87% of the new customers will encounter your brand online regardless of the fact that they buy your product online or visit your store offline. Creating a brand presence is important because that establishes a lot of things including consumer trust and conversions. Also, research from Google indicates that 67% of B2B purchases are highly influenced by digital advertisements and content marketing. 
Without marking your digital presence it is very difficult for your potential customers to find you. So the main advantages of paid advertisement are:
Creating brand awareness. 
Allowing customer engagements
Helping you to target your potential customers. 
Having that liberty measure and also optimize your campaigns. 
If compared with organic marketing, paid marketing provides faster and effective results. For instance, you may target your blog to a specific audience by inserting relevant keywords, but that does not guarantee to give you as many leads as a paid targeting will give. With that you should know about the platforms that will help you to run your advertisement better. The paid ads websites include Bing Ads, Facebook Ads, Instagram Ads, and many more. Among them, paid ads on Instagram seem to run well these days. 
Types of Paid Advertisement
There are 4 basic types of paid advertising campaign and they are as follows:
Paid Search Marketing: This is also known as SEM (Search Engine Marketing). Through this paid search advertising one can target images or texts that will be shown in the search results of Google and Bing.
Paid Social Media Marketing: This technique allows the advertiser to target the social media audiences through engaging content.
Display Marketing: This procedure is similar to that of Search Engine Marketing where display networks show the ads to the site visitors. This technique is known as retargeting which if used properly can hyper-target the users increasing sales by a huge per cent.
Influencer Marketing: In this process, B2B marketers work with influencers who have large numbers of social followings. Through this, they can offer their products or services to influencers that will promote their business in a more personal manner. This is very common in Facebook paid advertising and also Instagram paid advertising.  
Steps To Start Paid Advertisement Campaign
Now that you have gained a brief idea of the concept of paid ads and digital marketing, let us see the steps involved in running an effective paid advertisement. 
Step 1: Creating Initial Branding Phase
This is the first and most important phase, which is creating your brand awareness. It is important for your business to establish its digital presence first and then move towards paid marketing. This is required as there has to be something on your page and website for people to trust you. So take 15-30 days to create engaging posts, videos, and blogs before starting your promotion. 
A page and website filled with content will gain the customer's trust. If you are a local business like a doctor, plumber, contractor where you have your offline store or office in that case you can cut your marketing efforts to half, but for a digital business first creating your digital presence is a must. 
Step 2: Creating Sales Funnel and Lead Magnet
While you are creating your online presence it is recommended that you create your sales funnel and also the lead magnet. This is also an important step as you will have to link your ad campaign with your sales funnel that is associated with the keywords that are targeted towards your potential customers. 
So start with creating your lead magnet which can either be an eBook, videos, webinar, etc. But always try to create lucrative offers that will keep your audience engaged. 
Step 3: Conducting Keyword Research And Identification Of Your Target Audience
This is the prime step around which the whole idea of paid advertisement revolves. This is important because this will determine your success online. 
Begin with using primary keywords for your niche. Look for the most trendy keywords of the month that have the highest volume. After that prepare a list with all other secondary keywords and also determine the long tail and short tail keywords. 
The next thing you have to do is search Google to conduct a good market research on your potential customers. First, evaluate which type of customers can avail of your service or product. That segregation can be on the basis of gender, age, profession, demography, proximity, etc. This may take time but once you figure out that your targeting the customer will become a very easy job. 
Step 4: Make An Estimate Budget For The Paid Ad
Always follow a budget. Initially start with analyzing budgets for a short period say 3-4 days, after that start expanding your budget tenure. If you do this slowly but steadily then you will be able to estimate the right money required for your marketing and will not end up spending more. Also with small tenure, it allows you to change your ad strategy if you see they are not working properly. 
Step 5: Set A Launch Date
Always be committed to the decisions that you make. This keeps the work flow intact and you get the enthusiasm to work more. Plan a launch date after judging all your factors that are involved. And try to launch on that day. 
Step 6: Optimize Your Ad
The final step is optimization. Once you start your ad campaign, start to optimize. Check for keywords that are not giving you much conversion or are unprofitable and remove them from your ad immediately. Conduct this step every day. Now you have planted the tree it is time to water it regularly. 
Conclusion
Paid advertisement is a great source of online marketing that can boost up your sales more than any traditional advertisement will do. There are few steps involved in creating a well paid ad campaign which if followed is bound to yield better results. In the above article we have discussed paid advertising, several examples of paid advertising, how it works, and many more. By this time you must have understood the idea and also the working that is associated beyond paid advertising. 
Often paid ad campaigns can give you a tough time if you are not knowledgeable enough. In such a case, you can take the help of the best digital marketing company.
---
Tags
---
Share
---