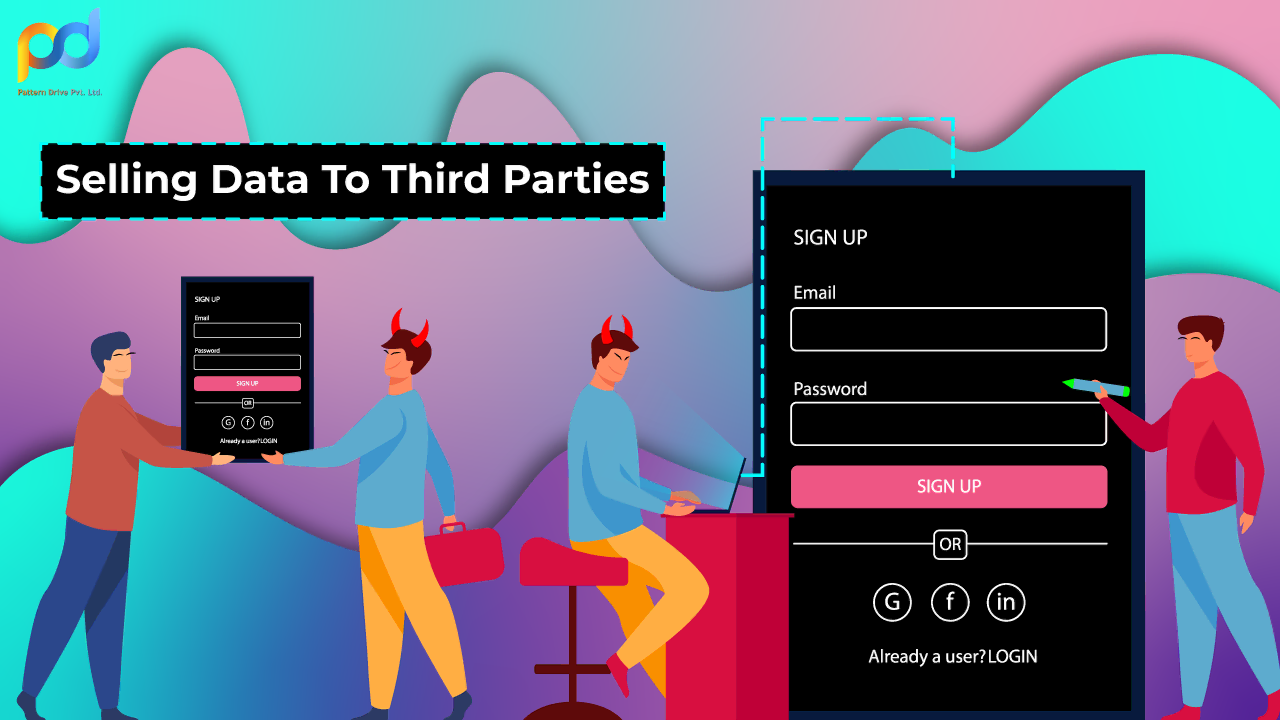 Data Sale: Are Your Data Being Sold To Third Parties?
Updated on: 14/02/2023
581 Views | 0 Comments
Data privacy attracts a lot of public attention. Additionally, the shadowy world of data brokers and companies collecting, sharing or selling users' personal information has risen immensely. There are companies that not only deal in personal data but are also involved in data sale or selling databases to the third-parties.
Do you think this is taking place with the users' consent? Obviously not! These are all happening 'behind the scenes'. This means that you most probably will not know if your data is being sold to third parties. Is there any way to find out? Let us check in on the upcoming segments how you can find out.
Table of Contents
Find Out Who Deal In Personal Information
As the name suggests, data brokers are the middlemen that pass significant large-scale data transactions. This means they are the ones acting as intermediaries for all sorts of data sale between companies and third parties. Thus, finding out who deals with personal information would be beneficial. It is probably the best way to gauge which of your personal information is being sold online in the data distribution chain.
That said, there are hundreds and thousands of data brokers across the world who are actively involved in data sale. Often, they are connected via confusing networks of ownership. They also usually maintain records on hundreds of millions of people. Additionally, they also have great access to billions of personal data of individuals globally. 
Will this be difficult when you try to find out if your data is being sold to third parties? Yes, this will. But there are steps that you can take and attempt to have a knowledge of your data sale. So to start off, just go to Google and in the search engine type your full name and then press enter. Not only Google, but you can also do it with other popular search engines. You can also go ahead and delete your personal information from Google search results.
This step will provide results such as data brokers and people search sites that specialize in acquiring and cataloguing your contact besides other sensitive information, licensing information, property records, as well as your financial and criminal records.
Need more cybersecurity tips and tricks like this? Check out https://www.patterndrive.com/blog?category=knowledge-based now! 
However, you might face some issues during your attempt. This is solely because of the fact that several data brokers do not have their records indexed with popular search engines. Additionally, they might also lack publicly viewable or searchable records. You can opt out of your data sale by visiting the data broker's website and clicking on "do not sell my info" if you are in California. Data brokers are obliged to honour residents' requests to opt out of the sale of their data by state laws like the California Consumer Privacy Act (CCPA) and the Colorado Privacy Act (CPA). Likewise, data brokers in California must reveal what information they have and delete it upon request.
That said, it is a huge challenge to track the data brokers that deal with your personal information from the heap of data brokers across the internet. It quickly becomes a full-time job to follow each of their opt-out procedures one by one. You can remove all this and more with an automated service like Incogni.
Take Note On The Companies Collecting Your Data
To conduct a data sale, the data brokers must first get your data from one or more sources. They acquire most of this data from public sources such as government records. There is little to nothing that you can do about it. However, other sources are under your control.
It is a fact that almost anything you do online leaves behind data trails. You can definitely clean up your digital footprint. However, this does not mean completely cutting the connection with the internet world. So what does it mean? This means that you will have to modify a couple of your browsing and shopping practices. This will help you keep a check on the amount of personal data you ooze out on the internet and on various shopping websites.
Taking A Closer Look At Data Breaches
Data breaches and data hacks also facilitate data sale. They leave your personal information vulnerable and expose it to dark web hacker forums. Hackers aren't even required to comply with data privacy laws, unlike data brokers. Data brokers aren't easily accessible or searchable on the dark web, so the methods you used to find them on the clear web won't work. Some of the darkest corners of the internet can be illuminated by a safe and easily accessible website. So, how to find out if your information is on the dark web?
Have you heard of Have I Been Pwned (HIBP)? Ok, so this website has been built by Troy Hunt that lets you check and get information on which of your online accounts have been compromised in a data breach. To find out, all you have to do is visit the website. On the search bar type in your phone number or email address and then hit the "Pwned" button. The results display the names of the companies that have your login credentials have been breached. It also displays what all information has been leaked. 
After you find out your compromised emails and logins, immediately change the passwords of those websites attached to your email. This time, use a strong password following the password-setting standards. Additionally, enable two-factor authentication or 2FA. By doing this, you will prevent hackers from accessing your other accounts if one account is breached. Aegis authenticator app lets you receive 2FA codes without providing a phone number, while Bitwarden is a free and open-source password manager.
Interested in learning everything about Password Security? Check out our The Complete Cyber Security Course. Additionally, you can also take up other online cybersecurity courses. Take a look at
---
We call for a wrap-up here. Thank you for staying with us till the end. The purpose of this article is to explain how to find out if your data is being sold to third parties and how to prevent your information from a data sale. We hope you found this read insightful. For more such informative topics, make sure to visit our Knowledge Based Section under the Cyber Security Category.
To stay connected with us, follow us on Facebook, Twitter, Instagram, and LinkedIn. Find us on Telegram to get regular updates on malware and malicious applications that might cause you great harm. If you are looking for cybersecurity consulting services or want to know more about our services, contact us through the contact form, drop in an email at [email protected], drop in a text on WhatsApp, or directly ring us at +91 907 396 3301.
---
You'll Love These Related Reads:
⫸ What Are The API Security Best Practices To Follow?
⫸ Latest Cybersecurity Predictions: What To See In 2023 & Beyond?
⫸ How To Hide Browsing History From ISP And Be Anonymous?
⫸ Stalkerware Apps On Mobiles: How To Detect & Prevent Them?
---
Tags
---
Share
---